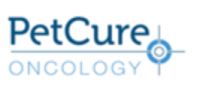 Petcure Oncology Link to website
PetCure Oncology Presentation video Link to video
Chief Medical Officer Neal Mauldin comment on the experience with PetXmarkTM so far:
PetCure oncology entered into a clinical trial with Nanovi to evaluate PetXmarkTM in 2017. Over the next 18 months, we evaluated PetXmarkTM in 180 veterinary cancer patients, testing its ability to delineate target volumes in patients that had undergone surgery that failed to achieve complete removal of the tumor. In the past, conventional fractionation requiring 18-21 anesthetic events would have been the only option for these patients.
PetXmarkTM allowed us to treat these patients with a single fraction of stereotactic radiation, resulting in fewer anesthetic events and significantly reduced side effects. During the trial, we found PetXmarkTM to be safe and effective, achieving excellent local tumor control with minimal side effects in our patients. In March of 2019 we closed the trial to new patient accrual and, under the direction of the PetCure Oncology Scientific Advisory Board, we approved PetXMarkTM and stereotactic radiation as a standard of care protocol for our patients with incompletely resected tumors. This combination of reduced anesthetic events, minimal toxicity, and excellent local control is ideal from a patient perspective. It's not hyperbole to say that PetXmarkTM has permanently changed the way we treat these patients in veterinary medicine.
PetCure Oncology is working on a publication expected in 2020.